Brooklyn's Haruka Salt drops her debut, 'HarukaMart', on toucan sounds; four quality house tracks featuring Fat Tony, Toribio, and W. Y. Huang; plus remixes by AceMo and Felipe Gordon.
Moving to New York from Japan in 2006, Haruka has become one of Brooklyn's most versatile, seasoned, and in-demand DJs, joining the dots between house, techno, electro, hip hop, disco, rock, and more. For more than 15 years she has continuously been on the cutting edge, and in recent years she's been making regular appearances at the likes of Bossa Nova, Elsewhere and Mood Ring, including infamous sets at the influential BOUND and Fourth World parties. Joining toucan sounds, 'HarukaMart' is her debut under her disco/house-leaning project Haruka Salt.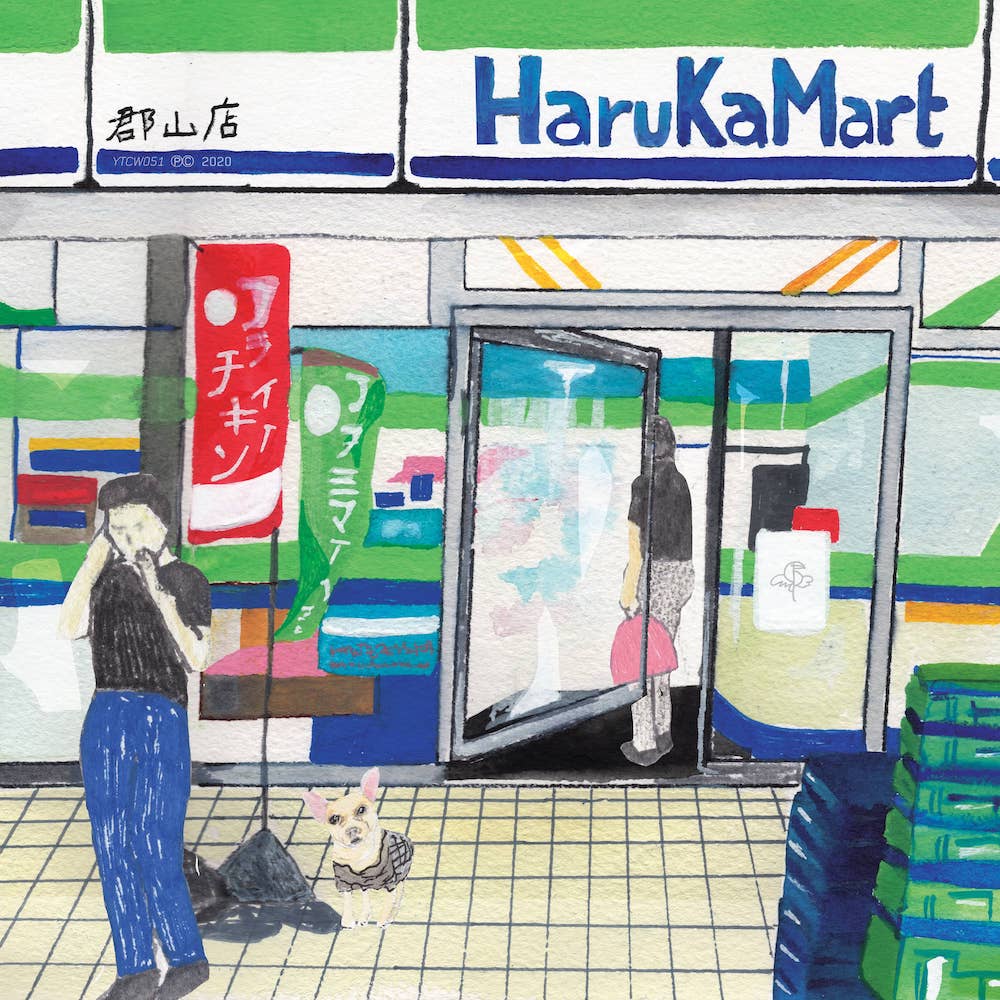 Order – Debut EP « HarukaMart » by Haruka Salt [toucan sounds] on Bandcamp
With its shuffling rhythm, satisfying low-end, and beeps and whirrs, 'Pitch 'n 'Itch' is a smooth and sultry house cut featuring vocals from Nigerian-American alternative rapper Fat Tony, who's appeared on tracks by A$AP Rocky, Das Racist, and Bun B. Next up, 'Diamond Castle' is another slice of soothing vocal house that incorporates quivering synths, a meandering bass and jazzy drums featuring Toribio, who's released on Most Excellent Unlimited, Gator Boots, and The Jazz Diaries.
Going solo, 'Family Mart Riddim' takes things into trippier territories with a vocoder vox, cascading bassline and escalating melodies, before the release takes a left turn as Salt teams up with Singaporean producer W. Y. Huang for a more techno-inclined cut called 'OG Gong', which comes complete with laser-like squelches and mesmerizing synth arps.
On remix duties, AceMo tackles 'Pitch 'n Itch' creating an uplifting banger built on swinging drums and soaring synths, making way for Felipe Gordon's mesmerizing take on 'Diamond Castle' which integrates soulful chords and infectious acid.
Haruka Salt 'HarukaMart' drops on toucan sounds on 7th August 2020.
Tracklist:
01. Haruka Salt – Pitch 'n Itch feat. Fat Tony
02. Haruka Salt – Diamond Castle feat. Toribio
03. Haruka Salt – Family Mart Riddim'
04. Haruka Salt & W. Y. Huang – OG Gong
05. Haruka Salt – Pitch 'n Itch feat. Fat Tony (AceMo Remix)
06. Haruka Salt – Diamond Castle feat. Toribio (Felipe Gordon Remix)