Anna Lann is a conceptual multidisciplinary audio-visual artist, who works in a variety of media from sound-engennering and visual arts, to films, performance and installation.
In her practice, she explores philosophical and scientific notions, creating surreal situations and examine the boundaries between reality and fantasy, constantly pushing the limits between an art object and a subject.

WODJ MAG: Hi Anna, how are you?
Haruka Salt: I am very well, thank you. How are you?
Happy to have you! Where are you now? What are you doing?
I am in London, answering your questions.
How would you define your musical style?
I would prefer avoiding definitions as I find them limiting.
Which track would best define you?
They all are, they all a part of who I am.
You are a multi-disciplinary artist, with a career path speaks for itself, can you tell us about a major event in your career?
Having my works presented in several museums around the world at the same time feels pretty satisfying. Another time would be in my earlier days when I got the chance to perform at the Brandenburger Tor in Berlin for half a million people. Also, a real turn was when I stepped into composing for an entire orchestra.
How do you find the energy and motivation to run numerous projects at once? When we read your résumé, it's very impressive.
Thank you. I actually find it challenging to do the other way around. All my projects are creative extensions of my artistic persona, and trying to narrow them down to just one path would cut my wings and break my spirit.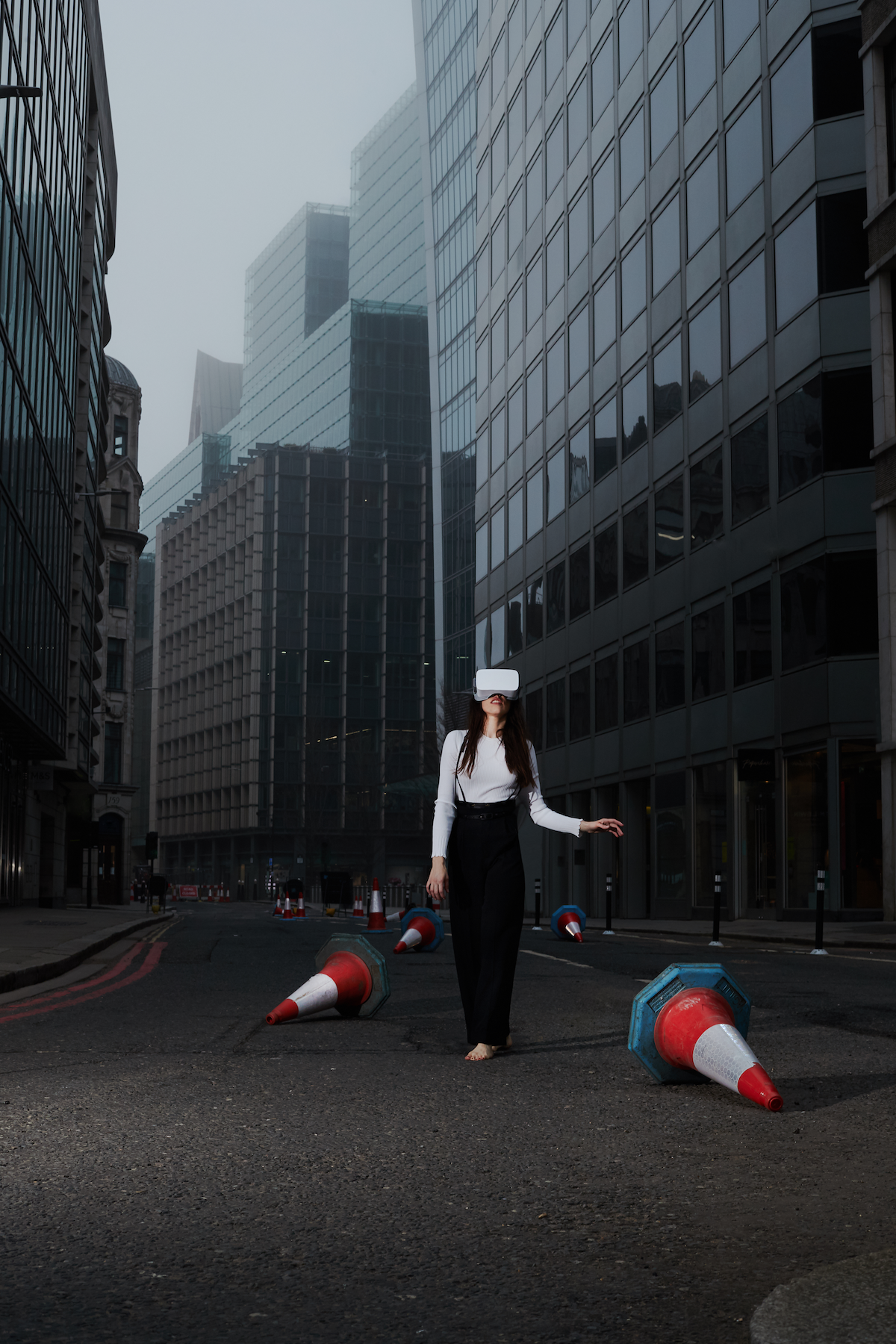 © Photography: Daniel Jackont
Production Assistant: Paul Urtasun
You recently signed an EP, 'Saint Laser', on the BoysNoize label, could you tell us about this?
Boysnoize is an icon to me. I followed him since his rise and was always looking up to him and deeply inspired by his productions and the vibe he brings. Having an ep coming out on his label, alongside a long list of legends, is a great honour to me.
The producer Djedjotronic has remixed your track, can you tell us more about it?
I am a big fan of his, and it's such a pleasure to have him remix something of mine. And the best part is that the remix is just soooo good; I am dancing to it every day.
Where would you like to play your latest EP ?
In an actual club, with an actual audience, and an actual soundsystem. I feel that the whole covid19 lockdown has exhausted itself. I do not miss many things in life, but I miss a good party.
During this time of confinement, what do you do to occupy your time, other than music?
I am working on a bunch of art projects as part of PentHouss practice alongside my artistic partner Yonathan Trichter, all due to materialize in the coming fall. I am also working on a composition for a contemporary dance piece for the Swedish Royal Opera house, choreographed by Etay Exelrod. I play a lot of chess and practice French lessons. If this continues, I might even get to complete my driving license studies.
What is your biggest dream, and how do you plan to achieve it?
I'd like to travel to outer space, and I hope to achieve it with the help of Elon Musk's SpaceX Mars program.