Switzerland's Juli Lee has had a passion for electronic music coursing through her veins for as long as she can remember. Growing up in Berne, Switzerland she found her way into the studio, and later the DJ booth, at a young age and ended up a protege of award winning composer and producer Ben Mühlethaler. She has been refining her own take on house music for the last 5 years, releasing music on New York's legendary King Street label as well as dropping sounds on Symmetric Records, Caballero Records and of course MYR.
Main picture: © Juli Lee
Juli's 2019 'Rolling By' EP, and the 'Breaking Clouds' release that proceeded it, were high points for Göran Meyer's MYR label and garnered support from the likes of Alexi Delano, Nick Warren and Robert Owens. Now she returns with her most expansive release to date, a six-track offering that gives a broad view of her musical palette.
In 2020, Juli Lee returns to the MYR label with a new 6 track EP / mini-LP that explores the boundaries of her deep house sound.
You
WODJ MAG: Hey Juli, Hope you are well! First of all, could you present yourself to people who don't know you yet?
Juli Lee: I am a Swiss based DJ and Producer with a rather stubborn head, a big heart and a lot of love for nonsense.
How would you describe your style?
This is a question that I usually find difficult to answer, because I am very broadly based with what I like, ergo what I play. I think something that runs through me as a red thread are crisp, groovy sounds. I'm (hopefully) constantly evolving and so is the music I play. But there are many reasons why I ended up with electronic music of all things. Somehow life, people and situations pushed me gently in this direction and I quickly felt at home in this environment.
If there was one track that represents you best, which would it be?
Uffff… haha… One Track? That's really hard. I think it's what makes me special that very different grooves and sounds find a place in my sets. I think it's what makes me special that very different grooves and sounds find a place in my sets. I love diversity and I also like it when a DJ surprises me without throwing me out of the groove. A little musical refreshment at the right time does incredibly good and gives energy to want to dance for a long time. But of course this is always connected with a risk. Something like this can also go completely to shit, because one has misjudged the effect of the track. But if it fits, this can create moments that will stay in your memory for a long time.
You grew up in Switzerland. Could you tell us a bit about your life there and when you first connected with music?
I was born in Germany, but came to Switzerland when I was 4 years old. I went to school here, founded my own dance school with friends, started studying politics and then started my own business in the event branch. However, I discovered my love for music in my very first years of life, even if this sounds a bit shallow. But it is really true and there is proof for it. Haha. For example, there are video recordings in which I recite self-composed songs (unsolicited) for hours as a two-year-old and sing my songbook forward and backward to my little sister.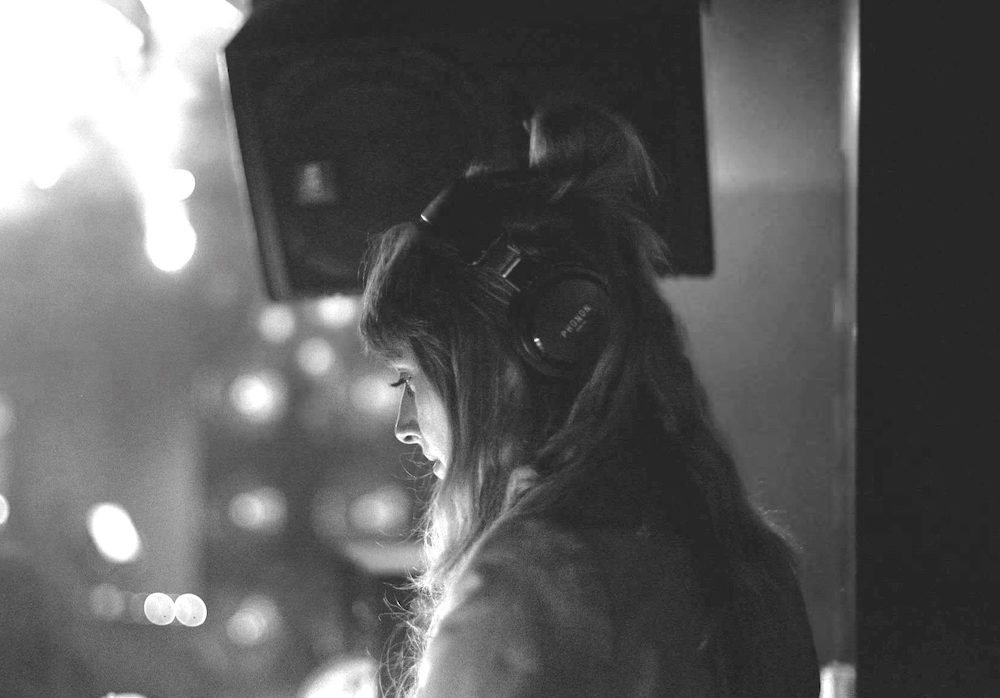 © Juli Lee
Your projects
What have you been doing during the Covid-19 lockdown?
I had time to clean out and rearrange my music collection. In general, I tidied up a lot. Also producing had more space than usual and since I did some quarantine mixes and live streams I was everything but bored.
Your new 'Overrated' EP, on the German label MYR, is out on the 5th of June, could you tell us about this new bomb?
There are six tracks that all come from a similar creative phase. The tracks are very different and yet somehow have a common denominator. I hadn't originally thought of the tracks as an EP, but when they were finished and the label boss of MYR suggested me not to tear them apart, I listened to them again in this context and realized that they somehow belong together.
In 'Flibbertigibbet' you sample many voices, which gave it a wonderful groove, love it! Maybe Could you describe a few of the tracks you produced for this EP?
Daybreak for example is rather cozy, with many pads and vocal elements which I used as effects. I have a special liking for sky moods and clouds. Often it is such moods that are consciously or unconsciously reflected in my music. Therefore, the name Daybreak is very striking. I have the picture in front of my eyes how the sun eats its way through a cloudy night sky in the morning. The heaviness of the night gives way to warmth and light Also in 'As If' you can see that I like to play with contrasts. The track is rather cold and mechanical, even the male voice seems to be hardened. The almost sweet little bells break this industrial coldness. 'Overrated' is a house track with a sound that often appears somewhere in my productions. Sometimes more present and sometimes barely perceptible. It's the kind of moaning cat sound you know from the theremin. When I first heard this sound in 'Sugarman' by Rodriguez, I fell in love with these weird sounds. I also have the Theremini from Moog at home. The sound almost hurts and fascinates at the same time.
Could you share your top 5 favorite tracks, to give us an insight in your musical tastes?
01. Tim Paris – Unlike
02. Paolo Conte – Via Con Me
03. Nightmares on Wax – You Wish
04. Mando Diao – Dance With Somebody
05. Nina Simone – Feeling Good
Last question, what's your biggest dream and how do you go about achieving it?
I don't have that one big dream. On the contrary, reality often lags behind my dreams. I am very lucky in life, and I am often filled with a great feeling of gratitude. For situations, I am allowed to experience, for people who cross and accompany my path in life and for the gift of having found something that fulfills me as much as music.
'Overrated' EP [MYR] by Juli Lee is out on 5th June, 2020.
Tracklist:
01. Daybreak
02. Polisix
03. Overrated
04. Flibbertigibbet
05. As if
06. Deepest Fear



Official Website
Facebook
Instagram
Twitter
YouTube
SoundCloud
Resident Advisor