Lika Morgan is an American singer, songwriter and producer based in Nashville, Tennessee. She rose to fame in 2015 with her overly successful house music and nu-disco cover versions of classics such as 'Sweet Dreams' by Eurythmics, 'All That She Wants' by Ace of Base or The Pointer Sisters with 'Dare Me'. Lika Morgan writes her own music as well and released successful originals such as 'Give In To Me', 'Go With The Flow' or 'In Motion'.
Main picture : © Lika Morgan
Her young career already includes a #1 record at the DJ store Beatport.com. The collab track MAKE YOUR MOVE toghether with "Croatia Squad" remained for over 3 consecutive weeks on top of the overall Beatport.com sales charts in 2016 and sold over 13'000 downloads in that store only.
The EDX Remix of her track FEEL THE SAME, originally released in January 2017, also reached the top 30 overall on Beatport.com and counts currently over 20 million streams on YouTube (and counting). The track is also one of the most played tracks of all times on Sirius XM Chill.
Her original composition 'Go with the flow' reached the 14 million mark on Spotify in November 2020 and so did the "Andrey Keyton & Sharapov Remix" of 'Sweet Dreams' shortly after in December 2020. In May 2020 she released a cover version of Phil Collins' classic 'In The Air Tonight' together with Swiss deep house act Nora En Pure on Spinnin' Records. Lika Morgan played headlining shows in Los Angeles, Miami, and in Amsterdam, and she is part of the "Enormous Tunes" touring line-up.




You
WODJ MAG : Hi Lika, how are you?
Lika Morgan : I am great, thank you so much! Hope you are also doing well!
Could you introduce yourself to everyone who discovers you?
First, I would say that I am a singer, songwriter, producer, entertainer, and sometimes I like to DJ.
What is the starting point of your career?
I think the very beginning started with an original song called "Golden Sky" that I released back in 2014 in collaboration with Passenger 10. A beautiful, chill song that I still love these days.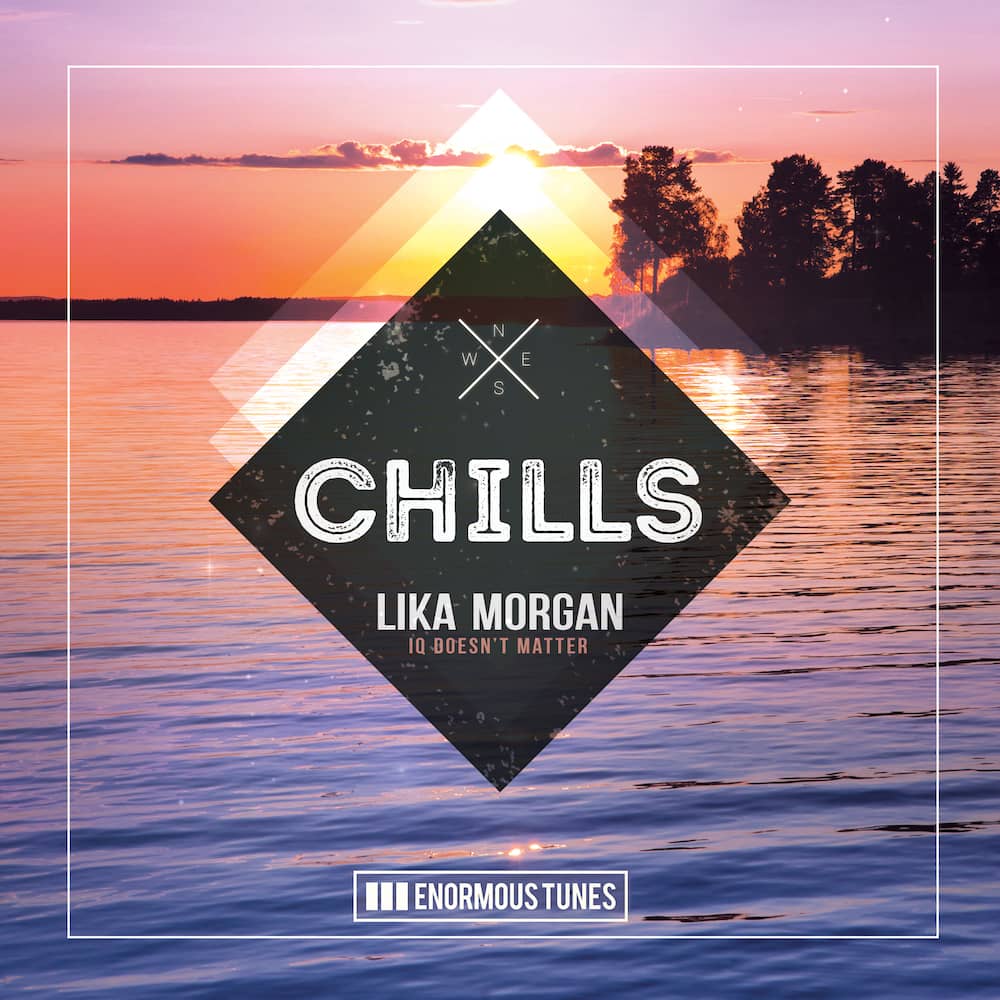 Listen to "IQ Doesn't Matter" by Lika Morgan out now
Do you have an anecdote about how you started?
I always said from the beginning that through my music I'm going to be the 'Bad Bitch' that I sometimes don't have the courage to be in real life.
What is your style?
I would say a deep house & dance describes my music best.
What music would best define you?
Dance music is predominant in my releases, so I believe that this is the genre that fits me best. I like music that makes people feel happy, and I believe that my upbeat songs can definitely cheer someone up after a long boring day at work.
Your Projects
You have recorded many songs, including covers. Could you tell us more about your work?
I usually think of an idea, sit at the piano to come up with the chords and the concept, record the vocals then build everything around that.
Most of my cover ideas come to me randomly. I love the 80s music and I think lots of great songs were written during that time, so I want people to re-live the moments that were connected to those songs, that's why you will always hear me bring back an oldie but goldie with a new twist.
We listened to a cover of Phil Collins 'In the Air' reworked with Nora En Pure. How was this collaboration?
Nora En Pure is insanely talented, and I was always a huge fan of her music, so when we discussed the possibility of a collaboration, and ultimately it was approved … I jumped up and down of happiness, like a child!
You come back with a new track 'IQ Doesn't Matter'. Could you present it to us ?
Sure, My newest single is definitely a fun one. I like when people don't take themselves too seriously and can laugh off their silly, clumsy self sometimes, especially now during these times we're in. I thought the concept was pretty interesting, and so I went with it. I hope it will be received well.
What are your next projects ?
A lot of work ahead and hopefully new releases & collaborations, maybe some touring when pandemic times are over.
More about you
Your Top 5 best tracks?
In no particular order I would say :
01. Lika Morgan – 'Go With The Flow'
02. Lika Morgan – 'Sweet Dreams'
03. Lika Morgan – 'Give Into me'
04. Lika Morgan – 'Feel The Same'
05. Lika Morgan – 'In The Air Tonight'
Where in the world would you like to perform?
I would love to perform one day at the Grammy's… but location wise pretty much anywhere where the audience is amazing and the sound engineer on duty is good! Haha.
What is your biggest dream, and how do you plan to make it come true?
My biggest dream is to have more and more people discover my music and I hope by working hard and releasing quality tracks I can achieve that dream.
Thank you Lika. May your dream come true with our Interview.