This young thirty-year-old native of Germany travels the world, then stops for a few months, a few years in a country, in a city she loves to continue to live her passions that are DJing and digging. Claiming to be an enthusiast of music and travel, we took the time to talk to this authentic artist who shines with her whole being and is called Rubi ツ.
Main picture: © Gary Maguyon
You
WODJ MAG: You are an experienced DJ. I read that you mix since a decade, is it right?
Rubi ツ: Not quite, but i've been around night life and electronic music for about a decade! I used to work as a bartender at a club from the age of 19 until I moved away from Germany when I was 23. Shortly after that, I started following promoters and local DJs in Barcelona, and eventually started mixing in 2013. It was actually never evident to me that I would go on to be a DJ at some point – two friends of mine, Eric (CMYK) and Will at the time started off a small collective to mix in some bars and told me "hey Christina, we think you have great taste in music, you should join us and be a DJ" – haha. I tried it out with them, and immediately liked the music selection but didn't really feel like I was doing anything outstanding on a little controller. Some months later, CMYK started collecting records and taught me how to beatmatch – and I was hooked immediately! Since then it's been my biggest passion – together with exploring the world, but recently those two combine quite well 🙂
Before all, what does ツ (tsu) means after your nickname?
the ツ: when I created my DJ page on Facebook, I couldn't just create it under the name Rubi, since there is a city of the same name in Catalunya, Spain hehe! So I started experimenting with different special characters and eventually found the tsu sign which looks a little bit like a crooked smiley face – I smile a lot so I felt it was appropriate! No deeper meaning behind it though – haha.
What is your musical style?
I always find it super hard to describe my musical style, but somehow all the music I like is quite…trippy and immersive? Most of my records will have some nice pads, little quirky sounds or small vocals, and varied drum patterns. I think my musical style is rather mellow for club environments even during peak hours, I feel if the music is interesting and alive and varied enough it doesn't necessarily need to be super banging to get people involved and dancing! A track which describes this quite well is probably Gimmik – « Back to Basics » [Toytronic], which used to be a classic closing track of mine – I think it's electro-y, trippy, emotional and warm!
In your bio you write : 'DJ, music and dancing enthusiast.' Maybe could define this sentence for us?
I feel like nowadays the term "DJ" is often used a bit too narrowly and specifically. When we hear DJ, we immediately think of someone who plays techno records in a dark nightclub or a big festival. But what we forget is that technically, the person who DJs is in many times also just excited by so many different music genres in general – or in my case, not only by music but also the closing your eyes, forgetting everything around you and dancing like nobody's watching part 🙂
You are a digger. Could you explain us what is it? And what does this activity stand for for you?
I think I would define a "digger" as someone who goes deep in their search for music. Instead of only listening to the latest news and picking your favorites among those, you decide to go the extra mile! By now, there are some 30-40 years of electronic music to be discovered, and there's so many that are under radar until today. And even though there is a strong vinyl only culture in much of our scene, for me digging also means to not limit yourself to a single format: there's tons of great music released on CD during the 90s, and there's great producers on platforms like Bandcamp today. I find it very fun to listen to loads of music from all different eras and through this try to identify what sounds like you, and slowly over time develop your own musical identity from what you find in the process.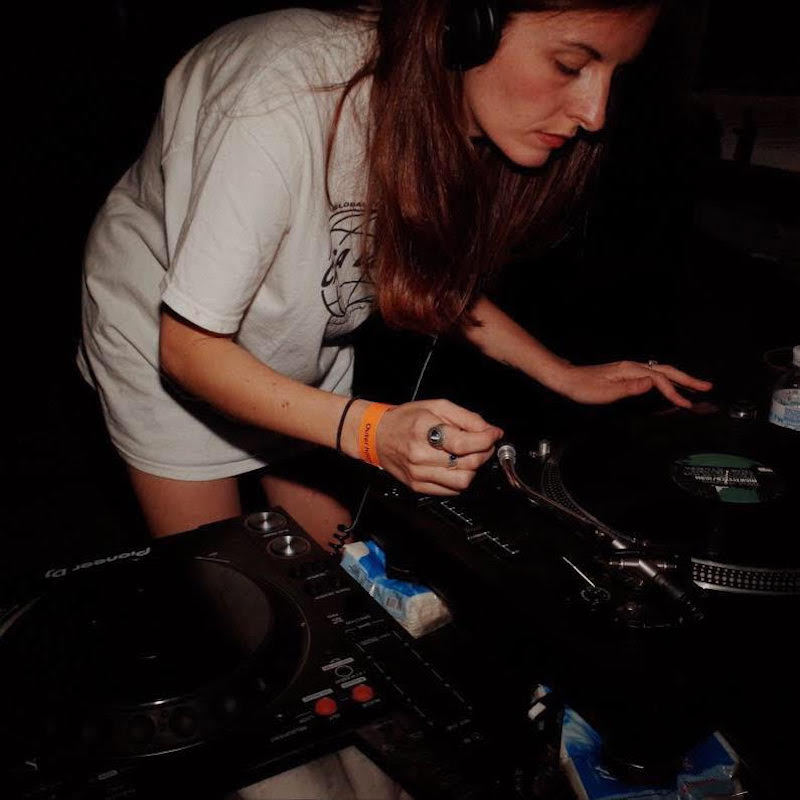 @ Outer Booking, Kyiv, Ukrain – 2018
Your place(s)
You are a traveler. Where are you from and where are you located now?
I'm from Germany originally! I was born in a small village about 2h from Frankfurt, then moved to Barcelona in 2011, which is where I spent most of my DJ years. I decided to make a rather big life change some months ago in 2018 and moved to Yangon, Myanmar to follow a job I was passionate about and find new inspiration in a country and area that's very foreign to me!
Tell us more about Yangon! How is life and the musical atmosphere there?
Yangon is the largest city in Myanmar with more than five million people, and a very exciting place to be! Even though I've traveled a lot in my life, this place is like none other I've ever been to before. It's a very buzzing and colourful city, it's alive at any time of the day and there's a large variety of different foods and places to discover
How is the life? And the musical atmosphere there?
Personally I love living in Yangon – it's challenging in some ways but definitely keeps you inspired and thinking on your feet the whole time!
You founded Out of Sight ツ in Yangon. Could you give us some feedbacks for the first and the 2nd edition ?
When moving over here, I wanted to found a new project, especially since there is still so much room for creativity in this city. Things around here are changing very fast, and there's a lot of people who can get excited about new creatives approaches and bringing different types of events here. There's a club in Yangon called Level 2, which is a beautiful space – dark grey warehouse aesthetics and red light cubes along the ceiling. I spoke to Karl, who programs their events, shortly after arriving and he graciously decided to just give me a chance – and this is how Out Of Sight was born! The first two editions have both been super rewarding – when I put on the first event with Adam Collins, I literally had no idea what was going to happen, and I could not have been more positively surprised. The club was packed to the last spot, and people kept dancing with us all the way through closing! I'm very grateful that this little project allows me to fly artists I like into Myanmar, and also just get the chance to listen to their music here – I invited Hlib, who founded Mosaic in Hanoi some years ago and set off an entire music scene at the time, and just now Ricardo de Meneses for the third edition. And I love having them come over to Yangon, spend a weekend with me, discuss music and play together in a completely different place! It still feels surreal to me to get to hang out with friends from different walks of life in this particular context.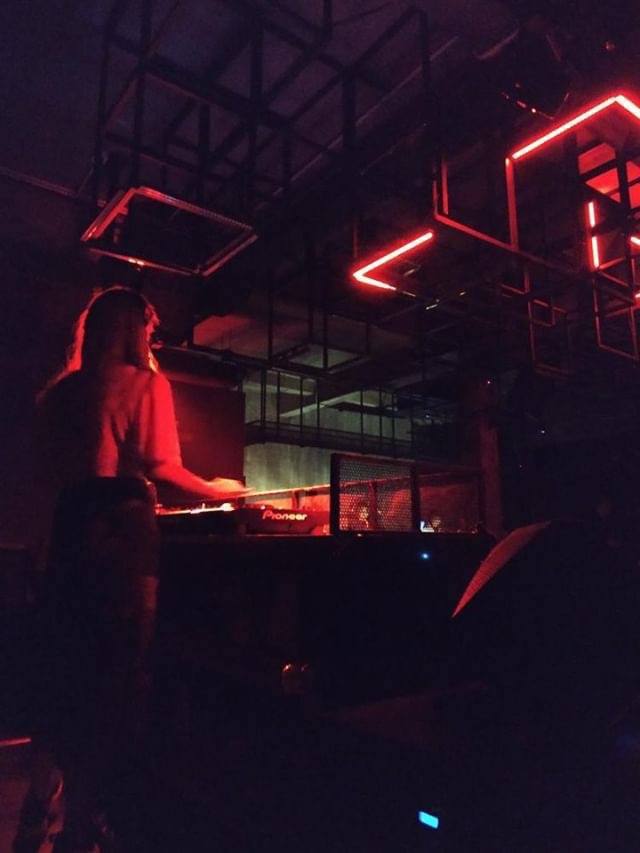 @ Level 2, Yangon, Myanmar – 2019
In which part of the world would you love play? And Why?
Hmm that's a challenging question! I think I'd love to play at a small festival at the beach. One of my first solo gigs abroad was at a New Years party in Brazil organised by my good friend Oliver Gattermayr (who also runs Subdivisions Sao Paolo) – he regularly rents a villa near the beach for New Year's Eve, equips it with a huge sound systems and invites some 50 – 100 people for a days long event. I played on the 31st at might night and then again the next day in the afternoon during sunset – the way some tracks sounded during this time and in this beautiful location, and the atmosphere they created, is something I've never been able to replicate in other settings 🙂 It might have been the combination of friends, or the sound or the house itself but I think a large part was the surrounding nature and openness to the sea.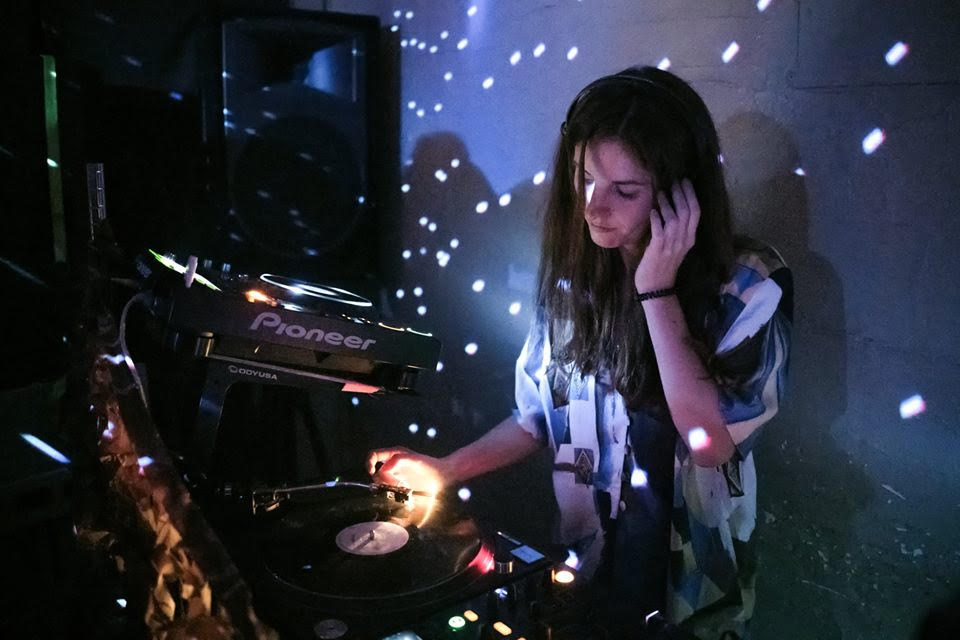 @ Cauliflower Bar, Osaka, Japon – 2018
Your passion
You run the vinyl-only label Kommuna Tapes, what do you look for in the music? What is the artist who sign with your label?
Can I tell you a funny story? Originally Kommuna Tapes was supposed to be a cassette label! CMYK and me developed a plan to release artists we like on small limited cassette editions, and even had the design for the first one ready. Shortly after that, we played the first track we had signed – Christian Jay's – « Liston 2 » – out at Guesthouse in Bucharest, and the other guys playing on the same night started raving about it. When we told them it was going to be released on cassette they couldn't believe their ears – so we decided to go all in and do a vinyl label!
The name "Tapes" has always remained from the early days however. We did a total of four releases, all of them Various Artists, with the idea to showcase an entire range of music on a single record, and also make sure it would always contain tracks for different moods and different times of the night. It's been a great journey and I'm glad we got to bring together so much amazing music from a whole range of different producers, including one of our own tracks and a re-release from 1997. Last year, we actually decided to stop Kommuna Tapes at the fourth release and around the time of me leaving Europe, it would have been too difficult to continue in the same fashion – Kommuna will start a new sister label with productions from the crew though.
Top 3 best vinyls ever of your personal collection ?
Too many to choose but three very special ones rom the top of my head are:
01. Stasis – Disco 4000 [Time Is Right]
02. Planet of Gong – City of Hope [Djax-Up-Beats]
03. Various – Likethemes [Likemind003]
About your YouTube Channel, that is a bunch of music inspiration dose: How do you curate all of this awesome tunes?
Haha, thank you! Honestly, it's something that just really evolved over time. I collect a lot of music which is more of a home-listening genre for me – ambient, downtempo, experimental and the like. I just felt like I had a lot of records which I loved but never got the chance to play out, and I thought other people might appreciate them, too! So I started this little channel as a platform to upload exactly this type of records – and over time it became a rather large online collection actually. I try to be very careful with the music I choose however, so I rather upload less records with a bit more time between them. Also, in the same realm, I love that the scene for ambient / experimental music is growing bigger and bigger with projects such as Experiment Intrinsic, our own little Ik Onkar contribution with my friend Alba and more and more events having more and more downtempo stages. During my recent weeks in Europe, I got to play four downtempo gigs across three cities in the span of only three weeks, and they were so much fun – I love getting the chance to play this type of music out and see how people react to it!
Where do you digg and find all of your tunes? Please give us some tricks or a « How to.. » for the newbies 🙂
Honestly, I'm a Discogs geek 🙂 When I started, one of my strategies was to dig for records by seller – when you find something you love, always check all the other stuff this particular seller has for sale, especially if their offer is rather narrow – in many cases it's someone selling off their private collection, so chances that you'll like more of what he or she offers are pretty high! At the same time, this allows you to save on shipping costs, which is great if you – like me – start collecting records on a student budget!
The last artist who gave you goosebumps in live?
That's an easy one – Marco Repetto aka Bigeneric or Planet Love! We invited him to play at a Kommuna event in 2018, and his style of music is just right down my alley. Rather slow in BPM, loads of amazing pads, super trippy and just very warm and emotional. I spent the whole night dancing in a front corner without talking to anyone, and it was amazing. On top of that he's also just the nicest person, and I think he really puts his heart into the music he creates.
Your next big thing
How do you feel 2019?
I feel like it's gonna be a very exciting year! I have a bunch of projects in the pipeline – I have been dreaming for Out Of Sight to turn into some multidisciplinary arts collective here in Yangon, and it looks like it's happening! We're organising a first event combining music and live painting at Pansuriya, which is my favorite art gallery in town this month, and there's also some exciting DJs coming over soon, in March I'll be hosting the LowMoneyMusicLove guys for example! I'm hoping to be able to build an interesting and exciting project here while still being rooted in Europe through several weeks each year spent between Berlin and Barcelona 🙂
« What is… »
Your favorite color?
Red like rubies!
Your favorite food?
A perfectly ripe avocado can make my day.
Your favorite word?
Epiphany – haha !
Your biggest dream? And what is your plan to concretize it?
I don't think I have a single biggest unachieved dream, I'm more a "little goals and trying my best to accomplish them in the now" kind of person 🙂 Overall I'd say, I'm always striving for just having an interesting and fulfilling life. I don't care much about money or status, I'm appreciative of having close friends and loved ones around me, I love good food and being surrounded by good music and nice art, and having the possibility to explore and stay curious. If I manage to keep all of these in my life then I'll consider myself living a happy and fulfilled live!
Thank you Rubi ツ