Sarah Strandberg is a Berlin/Los Angeles DJ and producer.She specializes in Techno and Hard Techno. She plays internationally in Mexico, Germany and other U.S. cities. Her specialty is Hard Techno on the Darker side, but still with an energetic vibe and kick that works great for the dance floor. Her influences include; Dax J, Perc, I Hate Models, SNTS, Marika Rossa, Paula Temple, Rebekah, DJ OGI and Atze Ton. You can find her latest Track releases on: Technodrome, Physical Techno Recordings and MiniTek.
Image mise en avant : © Ryan Zander Boyce
WODJ MAG : Hi Sarah, first of all, could you present yourself to people who don't know you yet?
Sarah Strandberg : In regards to presenting myself, I would hope I come across as easy to work with, even though I am opinionated and strong willed. I think I am fun and reliable, so I hope that is how I am perceived.
How would you describe your style? What influenced you to start playing this type of music?
I guess if we are talking about my music, I would describe it as energetic, but dark and on the harder side. My musical influences are: Paula Temple, DJ OGI, Perc, Rebekah, Dax J, Patrick DSP, Marika Rossa… and sooooo many more. It is forever changing really…but they will always be a steady constant.
Your look is awesome. You seem like an actress when you are under the decks… Could you describe your character?
I definitely don't have a character, I really just AM naturally a bit crazy… I try to be uninhibited when I play, and I think people find freedom in that and then they feel more comfortable to dance and be themselves.
If there was one track that represents you best, which would it be?
If we are talking about my own tracks, then they all represent me at different points in my life or in different life experiences I have had. They are all titled to be autobiographical to me.
If we are talking about other artist's tracks, I also never have favorites…my mood changes too frequently to have a favorite « anything »…however, I definitely have my go-to producers and this month I seem to really be liking Tymon's tracks and Airod… also, I like some of OTIN's Dark Industrial Techno, but I speed it up and layer it with other tracks for the dance floor.
You come from Los Angeles, could tell us a bit about your city and how is the techno scene there?
The Techno scene is good in L.A. It is not quite as fast and hard as I like, but at the moment, it is the best in the U.S. They have an amazing Underground scene. It's very well organized and has a very family like vibe.
Now you are in Berlin is a techno hub in Europe, why do you decide to live in this city? (How long do you live in Berlin? Why?…)
I've been in Berlin since November…so coming up on a year. I moved here after visiting and playing last August. I extended my trip, and then went back to L.A. for 2 month and gave everything away to the Women's and Children's Shelter, The Alexandria House, except my electronics, and moved here with two suitcases.
Is the female scene is developp in LA?
The female scene is getting more developed in L.A. A few years ago, not quite as much. I actually started an all Female Artist Techno event there called, Fallen Angel. I also, did one here in Berlin a few months back. I am not a promoter by nature, but I love always having multiple projects to be working on and I also like connecting people.
Your last release is Fury EP, out on 'DECOY'. Could you describe the atmosphere of your tracks and speak about Marika Rossa and Joe Farr remix.
The Decoy release of Fury is Oct. 29th. I picked this date since it's right before Halloween… Dark Techno is suiting…hehehe. It's Dark, hard and powerful I feel. I made those tracks from the heart and I really felt strongly about them. I am thrilled with Marika Rossa and Joe Farr having done remixes, I really think they nailed it. When you make something personal to you, one wants to be sure the other people whom working with, also naturally get what you are going for. I love this label and have had nothing but a wonderful experience working with them.
Could you give us more info on your remix for Ayako Mori, Gegen Hell EP out on the January 25th, 2020?
'Gegen Hell' was inspired by the magical night Ayako Mori, Ledi Maru and myself played together for that promotion group. It was an amazing night and I can't say how wonderful it is working with these ladies and also, Fabio, one of the main organizers of Gegen Hell. It will be my 1st vinyl release.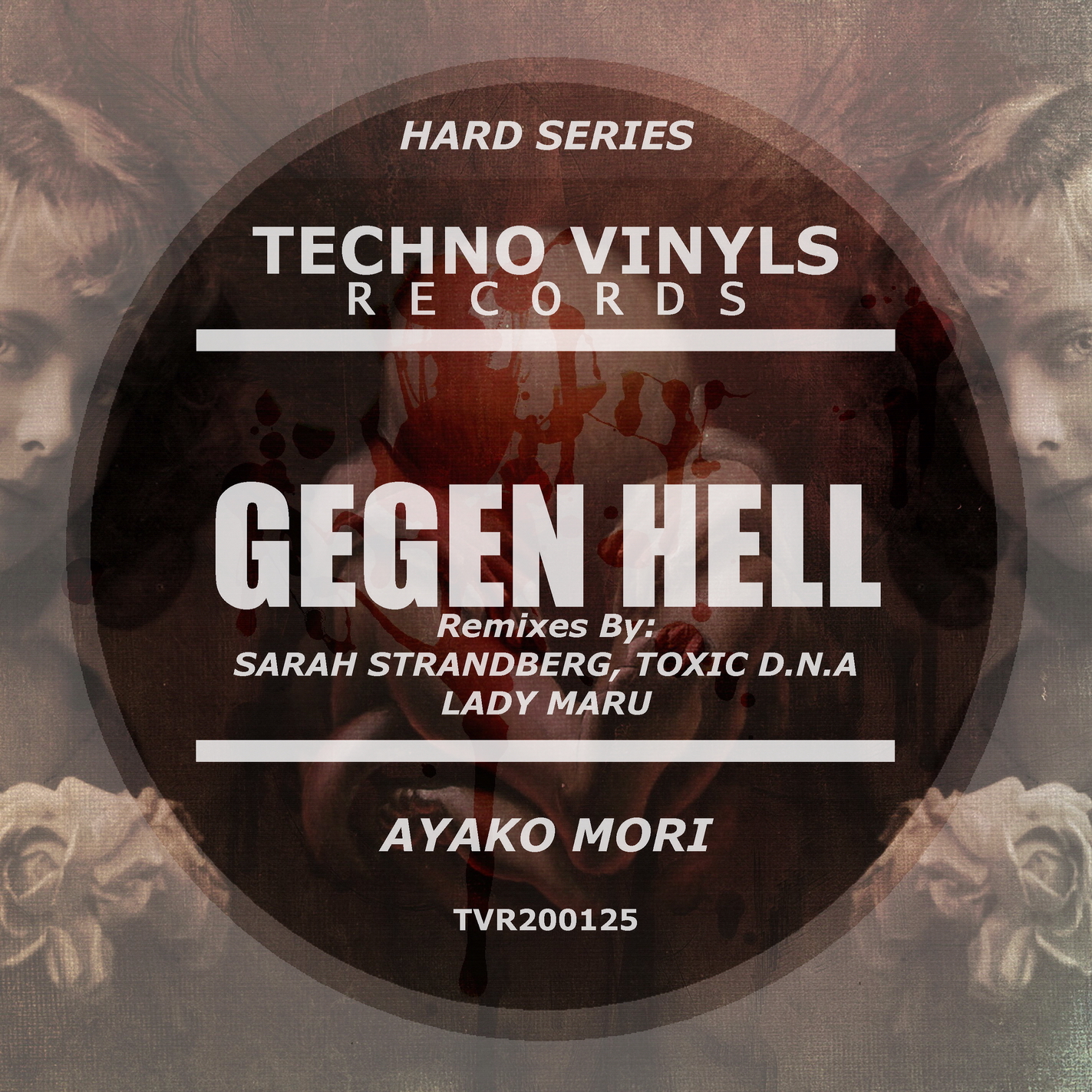 Could you share your top 5 tracks in industrial techno?
I don't have 5 favorite Industrial tracks…like I said OTIN is good for Industrial… but I like so many differents categorize… I'm not sure they would fit in Industrial. Anything Patrick DSP makes is also good… some Industrial…some Acid…It's so hard to categorize genres now.
What's the next place you want to play? And why?
I suppose the next place I want to play is anywhere I haven't been before. I think Asia would be cool. I really just like to meet new people and explore everywhere possible.
What's your biggest dream and how you do go about achieving it?
My biggest dream is to be happy, healthy and consistently creatively stimulated. However, those things are achieved, I am open to. In regard to getting to your goals, I think that small and steady steps are the only way one gets anywhere and stays there, so that is my method.