Sun Drine is a Swiss DJ based in Berne. Her passion for music is contagious. She enjoys playing long Deep House DJ sets. She is also a member of the female collective Töchter which consisting of dedicated women, blessed by music, entranced, powerful, euphoric and with a common goal: the musical exchange as well as the organization of intoxicating festivals. WODJ MAG wants to know more about her and her DJ life.
You
WODJ MAG: Hello Sun Drine, could you introduce yourself to those who don't know you yet?
Sun Drine: Hey, I'm Sandrine and I live in Berne, Switzerland. I have been play dj-sets as Sun Drine for about three years.
How did you start playing electronic music?
As a teenager I was at a techno party for the first time, that music fascinated me directly. From then on I almost exclusively attended parties where electronic music was played. So I experienced the various changes in electronic music, from Trance to Goa to Minimal everything was there over the years. When I saw Rampue live for the first time, the downtempo fever seized me. My partner at that time has been active as a DJ for over 20 years and encouraged me to create my own mix and finally taught me how to DJ.
Do you also make live performances?
I play dj-sets in clubs and festivals.
Listening to your mixes, you get entrancing and dreamlike sensations… How would you describe your musical style?
The question about the music style…that's a difficult and very big question…I'm mainly into the genres Downtempo, electronic World Music and deep house. Far away from all genres I would describe my style as melodic, playful, trippy, spherical and often rather melancholic. It is my goal that my listeners as well as myself can go on a journey during a set. A journey through all emotions, happiness, love, joy, but there may also be longing, sadness or anger.
Could you explain your artistic project specifically.
I just want to find special sounds, blend it, share it and make people happy;)
Where do you get your inspiration?
For many years I have been a big fan of Radiohead, their talent to package complex percussions and structures, as well as melancholy so accessible and to decorate the whole thing with some ease, impresses and inspires me very much.
In the downtempo scene I am inspired by many different DJ's and producers, the list is long:). Ninze&Okaxy, Gejiu, Riyoon, Geplantes Nichtstun and Jascha Hagen are producers who always surprise and inspire me.

The Bernese electronic music scene
In France, we don't hear a lot about the Swiss electronic music scene. Could you describe the current trends for us?
I would say that the swiss electronic scene is of course very diversified and offers something for every taste. In any case, it is not to be underestimated and offers a lot of musical delicacies. I don't think there is a specific trend. At the moment the downtempo scene is experiencing a big growth, which makes me personally very happy.
What are the most dynamic cities ? What about the Bernese scene in particular?
In Zurich, the club offer is the largest and also the most varied. But Basel also has a number of renowned clubs. In Bern, the offer is rather small but no less attractive. In the French-speaking part of Switzerland, I don't know my club so well.
Could you give us the names of the Swiss DJ and producers you value the most?
My favorite Swiss DJ's..also there the list gets endlessly long;). With the producers it's Okuma at the moment that impress me very much. But also Artits's like Bernstein, Avem and Daniel Imhof touch me a lot.
You belong to the Bernese musical collective 'Töchter'. Could you tell us more about it?
The Töchter* are a collective of eight female DJs. We all move in different areas of electronic music. I am a co-initiator. But we are all equal. We have no hierarchy.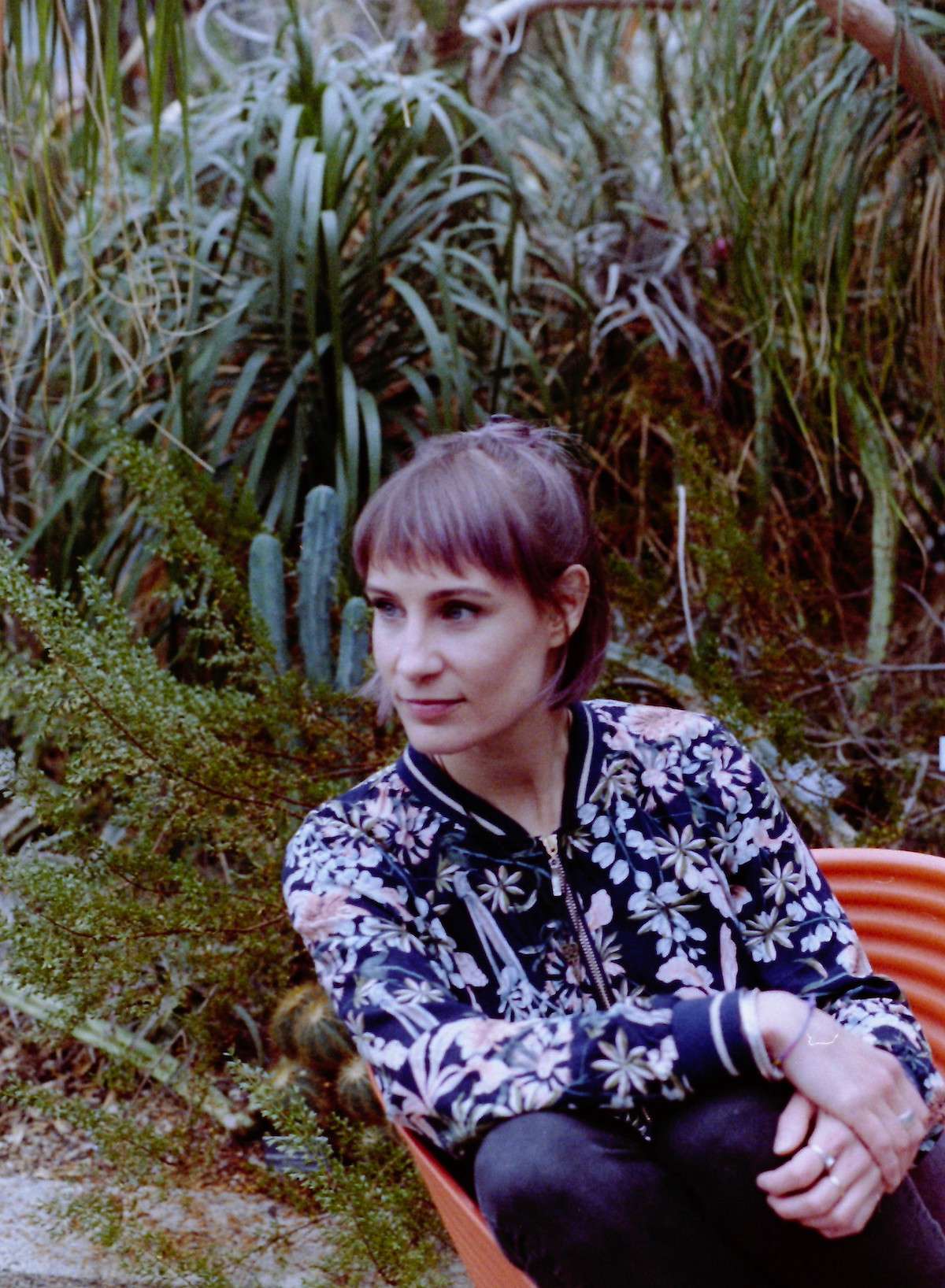 Being a DJ… And a woman
You may be fed up with questions about your gender, and if that's so, I apologize for asking you one more time about it. 'Töchter' is a feminine music collective. Was it a choice? If so, why did you make this choice?
Töchter* means in English daughters… so yes, it was a decision that this collective consists of women. When the collective was founded, at least for me it was quite topical that I was often the only woman with several men on the line-up. (As you might notice all my favorite producers are male to) It wasn't that I felt disadvantaged, but I was often intimidated by the strong masculine presence and self-confidence of my male comrades-in-arms. For me, insecurities and fear of failure were a companion at almost all gigs. But I was able to talk to only a few men and got to hear from time to time that I should be more relaxed about the thing and I think too much. This was the impulse for me to become active and to find other women who play music. I fleetingly knew a young woman that also DJs and talked to her. She was excited about the Idea of a collective from the beginning and got other women on board … From there everything went very fast, and we were eight:)
Evolving in a predominantly male occupation (speaking of figures), do you identify as feminist?
If so, how do you deal with the feminist question in relation with your artistic activity?
If I am a feminist, that is a question that I can hardly answer with yes or no. I wish, like many people do, equal rights. In order to achieve this, it is important that we women neither throw ourselves into a gender struggle nor freeze in a victim posture. It is important that we stand up for what is important to us. Although I have said that sometimes I didn't feel understood by other male DJ's, most of them let me know very clearly that they think it's good that I'm in music and often encourage me. The only answer to this whole gender thing is actually: it's about music about the feeling you get during a set, it shouldn't really matter what gender is behind the DJ desk.
Your projects
You signed with the German label Amselcom. Can you tell us more about them?
I came across Amselcom before I started my music career. I liked the special sounds witch this label released. When i later on met Andreas who is Heart and Soul of Amselcom it immediately clicked on both sides. He asked me to do the " never grow old" compilation, after saying yes i was listening through all the releases of the label. This showed me a lot about the diversity of Amselcom and i like how they are open for unconventional sounds. They are mainly releases downtempo. I'm so happy to be with Amselcom, they always support me, but never push me to something witch not fits to me.
What are your plans for this year?
I'm especially looking forward to my second booking in Berlin, at Rummelsbucht. But also everything else that autumn/winter has in store for me. My plans are to continue to enjoy the constant search for the perfect sound and hopefully to play many more beautiful gigs.
What would be your main life achievement?
My goal in life? To be satisfied and to face courageously the challenges that life serves me…and above all to enjoy a lot!!!